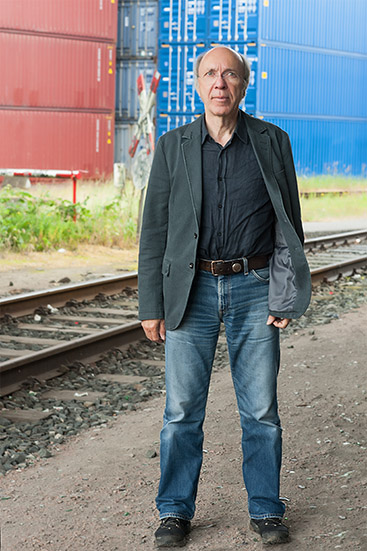 Rudolf Giesselmann
/ Born in 1948
/ Studies in fine arts and education at the university of Kassel (1972-1977)
/ Photographic projects since 1962. Current project: 'Found Places'.
/ Photographer of the series and the book 'just listen' with exhibitions in Wiston Lodge,
Edinburgh (2010) and St. Petri, Hamburg (2011). (www.seeit.de)
/ Developer of PaperSurfing - a space for strangers to hear each other (2016)
/ Training in psychoanalytic supervision with Prof. Dr. Hans Kilian (1973-1978)
/ Studies in group dynamics with Prof. Dr. Eugen Mahler (1972-1975)
/ Trainer of dialogue groups in a prison in Hamburg ('Listen and to be Listened to') (2005-2010)
/ Trainer of coaching groups at district schools in Hamburg ('I can do it - Training') (2007)
/ Trainer within the network for reciprocal peer counselling 'Co-Counselling International' (1995-)
/ Studies in physics engineering at the university of Hagen (1968-1972)
/ Teacher in further vocational education in a school for Production Engineering and
Aircraft Technology in Hamburg (1979-1998)
/ Lives with his wife in Hamburg and St. Peter-Ording, Germany.
---